Keija Parssinen, Assistant Professor of English, published an essay ""It was No Arabian Nights at All": Coming of Age in America's Kingdom" in the October 25, 2021 edition of The Common, an award-winning print and digital literary journal based at Amherst College.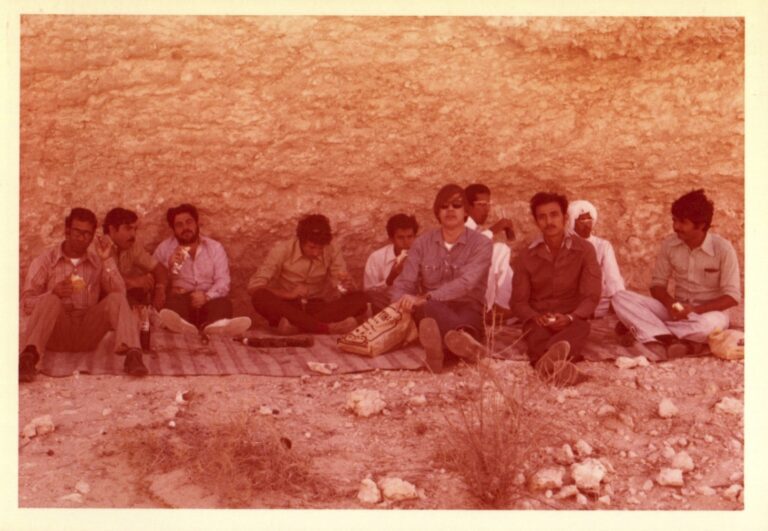 Excerpt:
My father took many compelling pictures during his decades in Saudi Arabia. One particular collection, found recently in a closet and labeled Interviewing in Saudi Camp, is dated 1979, when he and another faculty member at the Kingdom's flagship University of Petroleum and Minerals (UPM) worked with students to document daily life in the camp.
Saudi Camp began as a thatch-hut slum abutting the ritzier "American Camp," which was built for the white American executives of the Arabian American Oil Company (Aramco) in the middle of the twentieth century, when Americans flooded into the Kingdom as part of the first big oil boom. Thanks to a system of Jim Crow-like laws that governed Aramco, which was until the early 1970s wholly American-owned, Saudi employees were for years denied the many benefits that Americans enjoyed in their desert-bound suburban fantasia. In Saudi Camp, Saudi and other non-Western employees created their own community just outside the American Camp fence.